PLAINTIFFS SCOTT K. BAGWELL and CINDY CAROL GREGORY (a.k.a. CINDY CAROL TRAVIS) COMMITTED PERJURY BY STATING I VIDEOTAPED THEIR CHILDREN, AND ADMITTED IT NEVER HAPPENED IN THEIR DEPOSITION. THE CORRUPT ATTORNEYS INVOLVED IN THIS CASE, PLUS A JUDGE WHO WAS NOT COMPETENT TO HEAR THIS CASE, ALLOWED THIS TO HAPPEN.

How can you videotape someone over a 7 foot fence with another foot or so of vines on top??

Perjury by Plaintiffs, and
"UNCLEAN HANDS" by all Attorneys:
Carbalo, Pape, and Mark A. Chandler, together with the attorneys who solicited us by phone; Attorney Lee H. Schillinger, and Attorney John A. Brekka
PLAINTIFF GREGORY ADMITS PERJURY IN AFFIDAVIT:


I'd have to be over 7 feet tall. This is how our back yard looked because of the plaintiffs.
The fence in question is on the left.
Scott K. Bagwell and Cindy Carol Gregory (Travis) hired a man (the one who installed their TV Cameras) to STALK us and videotape us, and record our voices on videotape. Scott K. Bagwell continues to stalk our children as they play in our yard:

Plaintiffs hired the man who installed their TV Cameras to STALK US with a video camera when we went to get our mail, and take pictures of us in our yard whenever we went outside. But all Attorneys concealed this fact.
I never hired Attorney Lee H. Schillinger. He received service from Plaintiffs'
Attorney, Marc A. Chandler, and then Attorney Lee H. Schillinger Schillinger solicited me by telephone.
There was never any contract.

The deposition Scott K. Bagwell and tear-jerk courtroom testimony of Cindy Carol Gregory, a.k.a. Cindy Carol Travis, is PERJURY, not to mention the false Police Report.
WE ARE THE FAMILY BEING STALKED!

Plaintiffs had a TV Camera installed by the same man who STALKED US. They later
pointed the camera directly at us.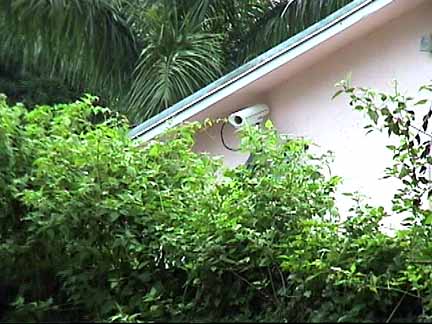 Plaintiffs pointed their "security camera" at our house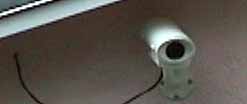 This is a picture of the Plaintiffs camera, taken from inside our bedroom.